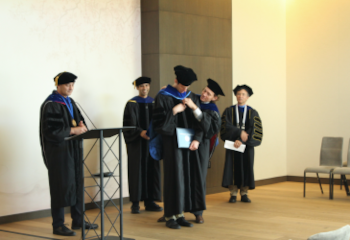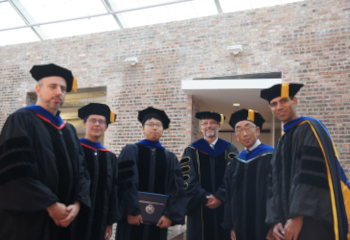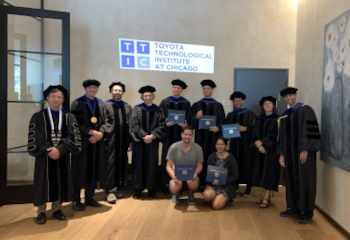 ---
Alumni Address from Avrim Blum, Chief Academic Officer
Welcome to our alumni services page! We are very proud of our alumni and interested in maintaining strong connections with you all. Let us know about new milestones in your life so we can celebrate with you, and any updates or stories you would like to share with us and your fellow alums. We would love to have you stop by for a visit if you are in town, and please do not hesitate to email me if there is anything I can do for you. We hope you enjoy this page, and we hope to hear from you soon
Avrim Blum
Chief Academic Officer
---
Request Your TTIC Transcript
There is no charge for transcripts or transcript delivery.
Requests for official transcripts are typically processed within 2-3 business days. Add additional should be expected for mail delivery of paper copies. Requests are not processed over the weekend or Institute holidays.
Only TTIC transcripts may be requested or released from the TTIC Office of the Registrar.
---
Update the contact information the Institute has on file for you. You choose what you want to share.
Update/enter my contact information.
---
Get Involved | Join Us
Are you coming to Chicago? Would you like to be involved with TTIC students, a project, a workshop? Do you have an opportunity for the TTIC community that you want to share? Can you give a talk to the TTIC community or be a judge at the annual Student Workshop? Are you interested in a fun-filled alumni weekend in Chicago and at TTIC? Reach out to us here and let us know.
---
Alumni Campus WiFi Access Request
Email Student Services and let them know you will be on/are on campus and need WiFi access. Be sure to include your full name and birth date. ecocom@ttic.edu