TTIC Ph.D. Program
The Toyota Technological Institute at Chicago offers a graduate program leading to a doctorate in computer science, and focuses primarily on
Machine Learning
Algorithms & Complexity
Computer Vision & Computational Photography
Speech and Language Technologies
Computational Biology
Robotics
TTIC is proud of its PhD Program, designed to prepare students for academic or research careers. Graduates have gone on to tenure-track positions at Cornell University, the University of Illinois, Urbana-Champaign, University of Edinburgh, and Purdue University. Graduates have also obtained research positions at MIT CSAIL, Princeton/IAS, Caltech, Adobe Research, Google Research, Facebook AI Research and Microsoft Research, to name a few.
During the first two years of the program, students focus on coursework aimed at building a foundation of knowledge that will allow them to become an expert researcher in computer science. Every student is assigned an interim advisor upon entering the program. The interim advisor introduces the student to practices of carrying out original research, by participating in directed research.
To complete the PhD Program a student must make an original and significant contribution to the field of computer science described in a PhD Thesis. Every TTIC student has a primary advisor among the Institute's tenure-track faculty, and has ample opportunity to work on research with all TTIC faculty, including tenure-track, research-track and adjoint faculty, and to collaborate with University of Chicago researchers, our shared-campus partners.
In addition to the PhD Thesis, all students will serve at least one quarter as a teaching assistant, further develop presentation skills, and complete a programming project. Students receive periodic evaluation of their progress, and must make satisfactory progress to continue in the program All PhD Program requirements are described in the Academic Program Guide.
TTIC is located in the Hyde Park neighborhood of Chicago on the University of Chicago campus and has a close affiliation with the University of Chicago Computer Science Department. An agreement between the University of Chicago and TTIC allows cross-listing of computer science course offerings between the two institutions, providing students from each institution the opportunity to register in the other's courses. Faculty and students enjoy full privileges of the University library system, athletic facilities and other services. Learn more about the TTIC, University of Chicago Relationship.
---
Why TTIC?
Small student-to-faculty ratio.
Access to state-of-the-art computational facilities. TTIC facilities underwent a full renovation over the summer of 2020.
Full access to University of Chicago courses, campus, facilities & resources.
Living in the vibrant, culturally rich city of Chicago on the shores of Lake Michigan.
Recent student awards include a CRAC 2023 Best Paper Award (Student Shubham Toshniwal, Prof. Kevin Gimpel, and Prof. Karen Livescu), 2021 Best Paper Award, COLT (Blake Woodworth), 2021 Google PhD Fellowship (Freda Shi), 2020 Google PhD Fellowship (Mingda Chen), 2019 NSF Graduate Research Fellowship (David Yunis), 2019 Google PhD Fellowship (Blake Woodworth) Best Student Paper Award, COLT 2019 (Student Omar Montasser and Profs. Steve Hanneke, and Nati Srebro), and Best Student Paper Award, COLT 2019 (Student Blake Woodworth and Prof. Nati Srebro).
The faculty, staff and students are dedicated to academic pursuits, and enjoy a respectful environment in which to pursue their work.
---
Student Life at TTIC
Explore what life at TTIC is like.
---
See application instructions and details here.
Application deadline for the next academic year: DECEMBER 15
---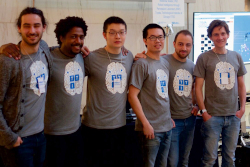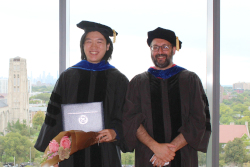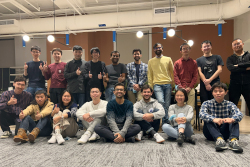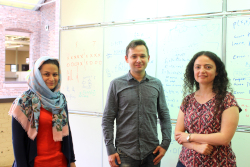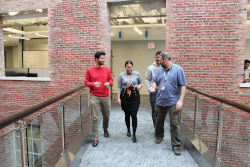 ---
TTIC Student Admissions
Erica Cocom
admissions@ttic.edu
---
Additional Information