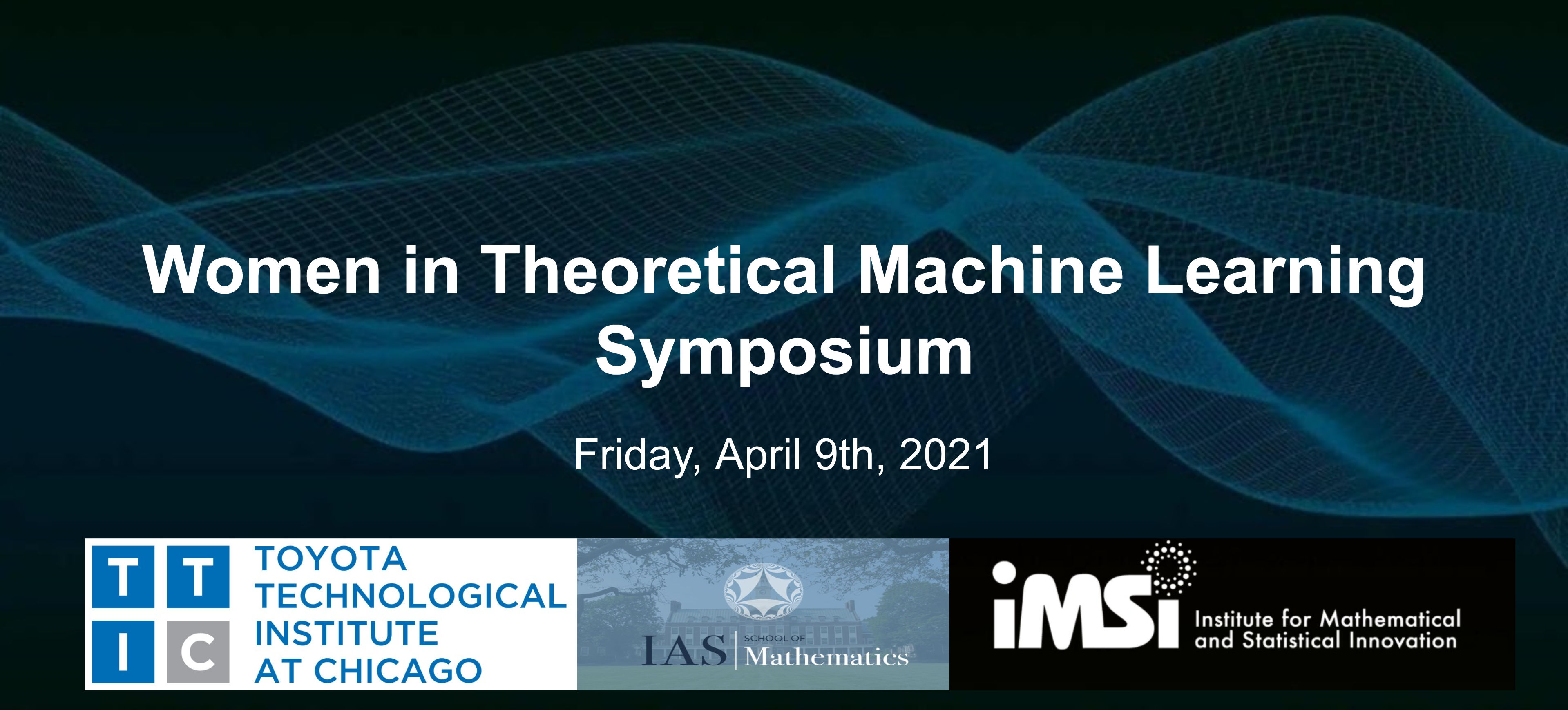 Description:
This one-day symposium aims to encourage collaborations, tighten the relationship, and strengthen the connections for female researchers in theoretical machine learning, computer science, applied mathematics, and statistical inference. We offer an opportunity and friendly environment to enhance professional skills and encourage participants from graduate students, postdocs, professors, and researchers from the industry. The event will be held virtually; we welcome participants worldwide.
Speaker List:
Jelena Diakonikolas (UW Madison)
Stefanie Jegelka (MIT)
Po-Ling Loh (UW Madison)
Caroline Uhler (MIT)
Rachel Ward (UT Austin)
Location and Time:
Virtual (GatherTown, Zoom)
Friday, April 9th, 2021, from 10:30 a.m. to 4:30 p.m. CST, three days before the workshop -- The Multifaceted Complexity of Machine Learning – IMSI
Sponsors:
Organizers:
Xiaoxia Wu (TTIC and U Chicago) and Mina Karzand (TTIC)
(Advisor: Rebecca Willett (U Chicago))
Schedule will be released in February, 2021.
This application will close at 11:59 p.m. CST on April 1st, 2021.
---